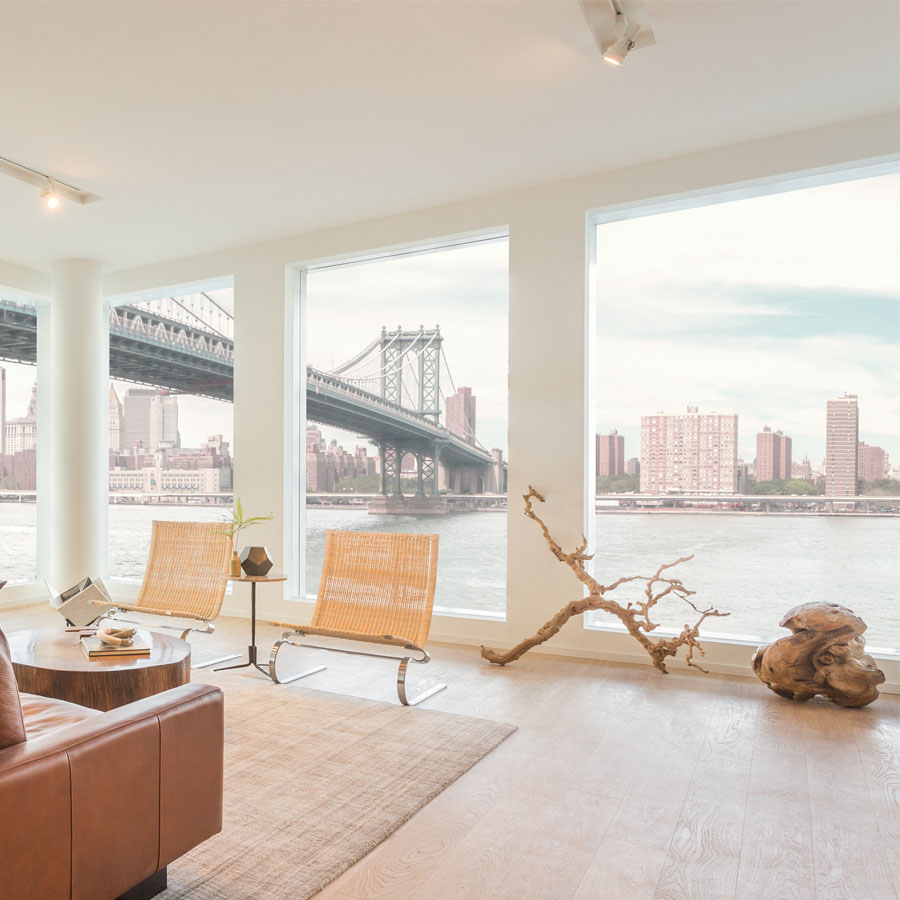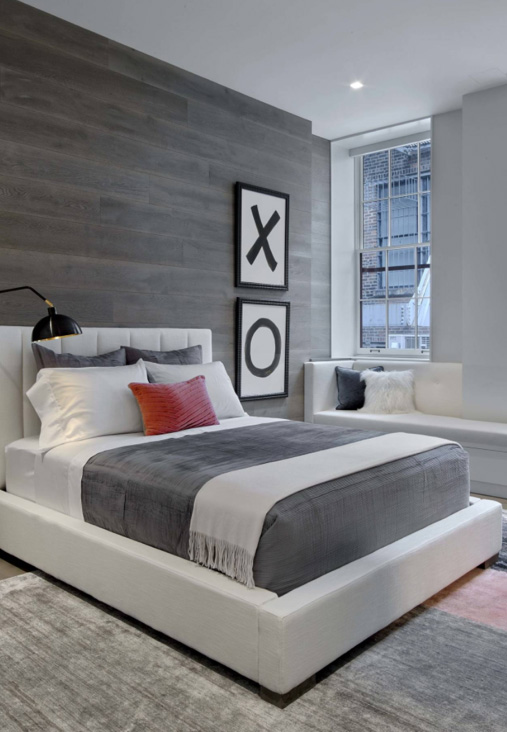 Welcome to Relative Space
Relative Space is a design industry leader with over twenty years in the flooring business. We work on every scale of project, from custom residential and niche luxury builds to large commercial, institutional, and multi-unit projects. You've likely already seen Relative Space's work, as our flooring can be found in hotels, office towers, retail stores and restaurants around the world. The members of our contract flooring division have over 100 years of collective experience. We pride ourselves on our diverse knowledge of sustainable floor coverings, including carpet, wood, alternative resilient surfaces and more.
Relative Space is a member of the National Wood Flooring Association as well as other industry groups. We provide our salespeople with ongoing training to maintain broad expertise in green flooring offerings in international and local markets. Relative Space is proud to work with world-class designers. Our roster of collaborators includes:
SHoP, DS+R, Gensler, Moriyama Teshima, DSAI, B+H, ArchitectsAlliance, BIG, HPA, KPMB, Brian Gluckstein, +tongtong, Design Agency, U31, Norman Foster, and many others.
We work to enhance the intrinsic appeal of wood. The colour, design, grain flow and board shape all come together to create a subtle beauty. No matter the space, we can develop a solution that works for you every time.
Being an industry leader and working with some of the most recognizable brands in architecture and design, we hold our position of prestige with pride. We believe that good design should solve problems, and that materials should be environmentally responsible. These are two of our guiding principles when it comes to any job we do. Ensuring that your new hardwood floors last a lifetime in a sustainable way is important to us.
Relative Space is also of the belief that beautiful design should also be functional. To improve your life not only in a visual sense, but also in a physical one. Having your flooring work with your entire space is, no matter the size or shape, is one of our primary goals. Every job is unique, and every space is personal. There is no one solution when it comes to interior floor design
Book an appointment to visit the Relative Space showroom in Toronto or New York and tell us about your project.
Where We Come From
Relative Space is a third-generation family business that began in Toronto in the 1970s as H&I Carpets, named by its founder Howard after himself and his wife Idie. Howard and Idie's son met his future wife working at H&I, and in the 1990s the company evolved into Floorworks under the management of the second generation. Floorworks sold area rugs out of its first retail space on Bedford Road in Toronto and eventually out of its iconic showroom around the corner on Dupont Street. In 1999, Floorworks launched the Fuse and Sumo brands of engineered wood premium flooring, inspired by the demands of Canada's variable climate.
Since 2001, the company has been called Relative Space, and is now run by the grandchildren of its founders. The current generation has focused on sustainable flooring and grown the company in exciting ways, expanding the distribution network across the U.S.A. and Canada, and opening new flagship showrooms in Toronto's King East Design District and New York's SoHo neighborhood. Relative Space projects have reached even further with a diverse client roster that spans North America, Europe and Asia.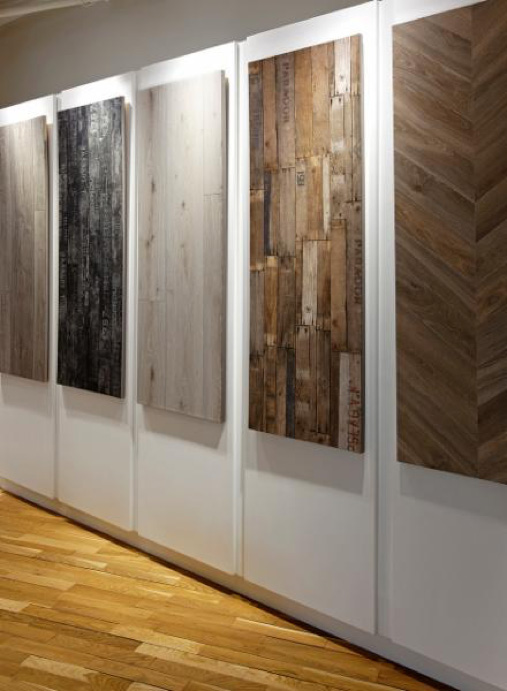 Product Selection
Every premium floor covering we sell is made in Europe, exclusive to Relative Space, and meets our strict standards for environmental sustainability and technical integrity. Our wood products are free of harmful VOCs and come from third-party-certified plantation forests, never wild growth, allowing for reforestation. Our carpets meet the high standards of GUT certification, and are certified under TUV and CRA's NA Green Label Plus. We take pride in the fact that our European-made products do not come at the cost of workers' wellbeing thanks to strong human rights codes and labour laws in the products' countries of origin.
The Relative Space design philosophy requires that our eco-friendly flooring products provide solutions for local markets. These could be vinyl-free carpets with reflective fibres that reduce a building's light load, or wood floors that are engineered to perform through Canada's snowy winters and hot summers.
Our team attends trade shows from Europe to Shanghai to find the right mix of sustainable flooring products created by the world's leading designers: Ben Van Berkel, Piero Lissoni, Jean-Marie Massoud, Jean Nouvel, Ora-Ito, Karim Rashid, Matteo Thun, Hadi Teherani, Zaha Hadid and many more. We offer a range of fabrications – hardwood, engineered wood, resilient floors, carpet, carpet tile, and area rugs – along with custom-produced carpet and wood floors.