Relative Space is proud to present "One Ground," a new collection by Parador. You can find six products in three formats: two engineered hardwood floors, two luxury laminate, and two Modular One.
Engineered Wood Flooring: The "Bologna" and "Copenhagen" floors appear in durable white oak engineered wood flooring. Here you can choose between premium dark, smoked oak wood with milled edges or the light, typically Scandinavian engineered wood flooring with dark elements.
Modular One: an unique resilient floor developed by Parador. While "Essen" inspires with linear textures in rust-brown and steel-grey, the "Athens" model with its white marble look provides modernity in the living room.
Laminate: With "Malaga" and "Rotterdam" there are two expressive laminate floorings. Here, the combination of shapes and colours in vintage tile look on the one hand, and a conjunction of wood and metal look in warm brown and cool turquoise tones on the other, are fascinating.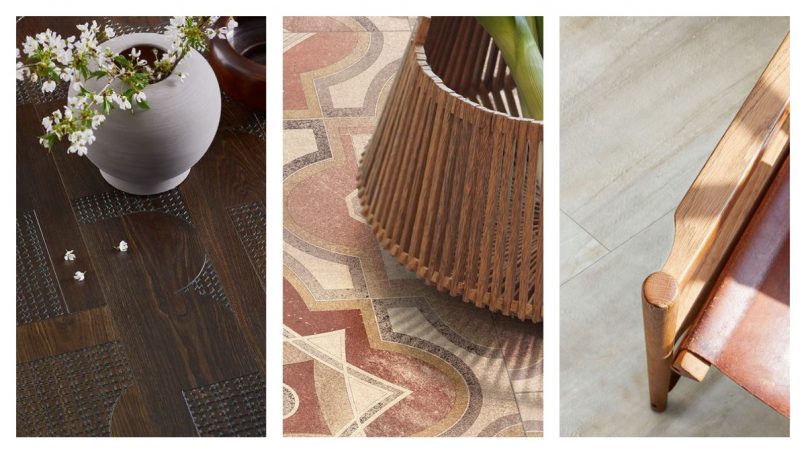 "One world. One ground." – this guiding theme celebrates the ground as the ultimate metaphor for understanding, diversity and tolerance. Here is Parador's positive and colourful description of the collection:
"Ground is a space for living and the indispensable basis for nutrition, for life, space, and property. Ground connects people all over the world – regardless of origin, gender or religion. In times when people stand up together for their freedom, for justice and their personal ideals, places become meeting points where big and small stories are written and the world is changed."
"When it came to developing the flooring, we put the places, the people and their stories at the centre of attention. Photos, film footage and conversations helped us to capture the essence of the places in a flooring decor," explains project lead, Birgit Kunth. "With 'One Ground' we are taking a new and holistic approach to weaving strong brand communication with a sustainable design claim."
See more and watch an introduction by the designer on our collection launch page.