Board School is our series of educational pieces created to help you maximize your appreciation and the longevity of your wood floors.
A wood floor can last for generations, so take the time to consider how the choices you make around colour, surface and dimension will affect your rooms for years to come. Here is our list of six factors to consider during the planning phase that will guide you towards a happy result.
Colour
Think of the colour of your wood floor as a moving point that will change from sunlight and use. The colour should not be considered as a flat, single shade (like a paint chip), though there is a baseline colour that should be identified as you work with the variable factors. Natural wood tones — and the organic feeling they bring — are well-suited for classic decor, but can also complement contemporary rooms that need added warmth. Cooler tones like grey will feel contemporary by default, but can incorporate classic style through grading or patterns.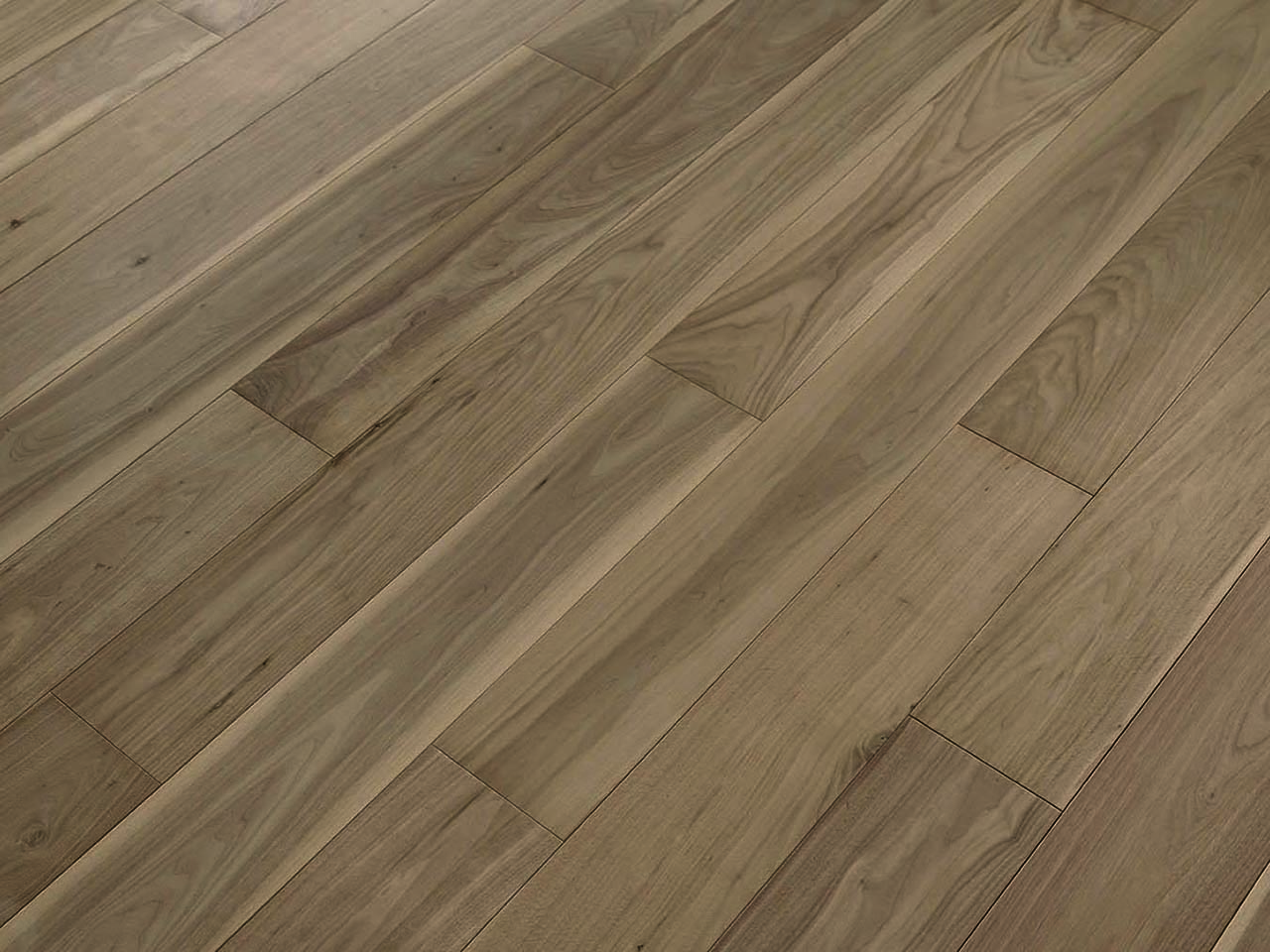 Colour Variation
Unless your floor has a very opaque stain — sometimes called a "painted look" — the natural colour variation in the wood will feature prominently. Stains generally reduce the colour variation while treatments, such as smoking, can enhance the variation. The wood species and grade of the floor also impact how much variation will be present.
In the big picture of your room, colour variation plays two roles: First is the degree to which your floor has a "natural" feel and the other is the level of contrast — i.e., how much the colour variation draws the eye. The more colours there are in a floor, the more presence it will have in a space, but this can be tempered by using large planks or clear grades. Choosing a floor with a wider range of colours can also serve to tie together a room's colour story.
Grade
Wood grading is a system of sorting wood planks by the presence of visible character elements like knots and sapwood. A clearer grade of wood will have fewer of these elements, creating a a more uniform look. For a more rustic decor concept, you might choose a grade that has more of these elements to bring out the wood's natural character.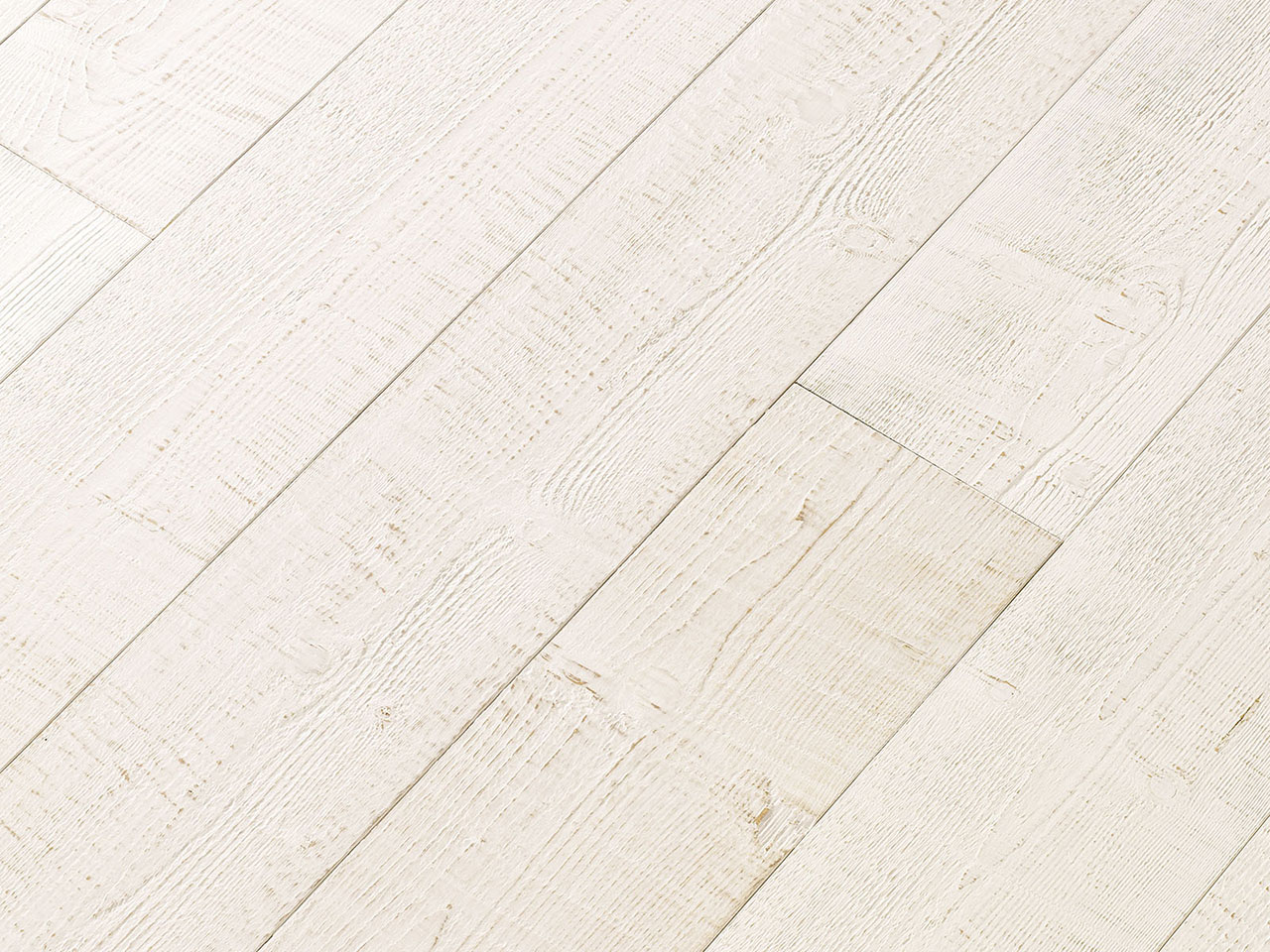 Texture
On the surface of the wood, the texture is a design element that has its own possibilities, an additional level of detail that is revealed when the light hits the floor. The texture can be natural, like a wood grain, or handmade, like planing. Sanded or brushed finishes enhance the natural grain of the wood while other textures, such as planing or scraping, create textures that can make your floor look more rustic. Texture can also be used to hide the appearance of wear and tear as new scratches will disappear into an "aged"-look floor with intentional distressing.
Dimensions
Plank size will have a big impact on the overall appearance of your floor. Larger boards mean fewer in the room, which creates a feeling of visual calm, even with high colour variation. Smaller boards create more visual interest, which works well in rooms where the floor plays a starring role.
Gloss
Like texture, gloss is a factor that interacts with the light in the room. A higher gloss finish means more light reflection, which will feature the appearance of floor's finish, deemphasizing the wood's unique characteristics. This is a great choice when you want a clean, uniform look. Lower gloss allows the true colour of the wood to show, especially in brighter rooms, and these finishes are often considered more natural looking.