Things are never dull in the world of wood flooring trade shows (no, really!). At the NWFA Expo last month, we had one of our most unusual booths, and it was completely ad hoc.
We had shipped the wood for our booth down to Tampa a month in advance of the Expo — standard practice for trade shows — so we could start building right away when we arrived. Unfortunately, the wood went missing somewhere along the line and we were left to improvise. It's not easy to be at a wood expo without any product to show, so we redesigned the whole booth on the fly, worked all night, and rebuilt it into the off-set A-frame beauty that you can see here.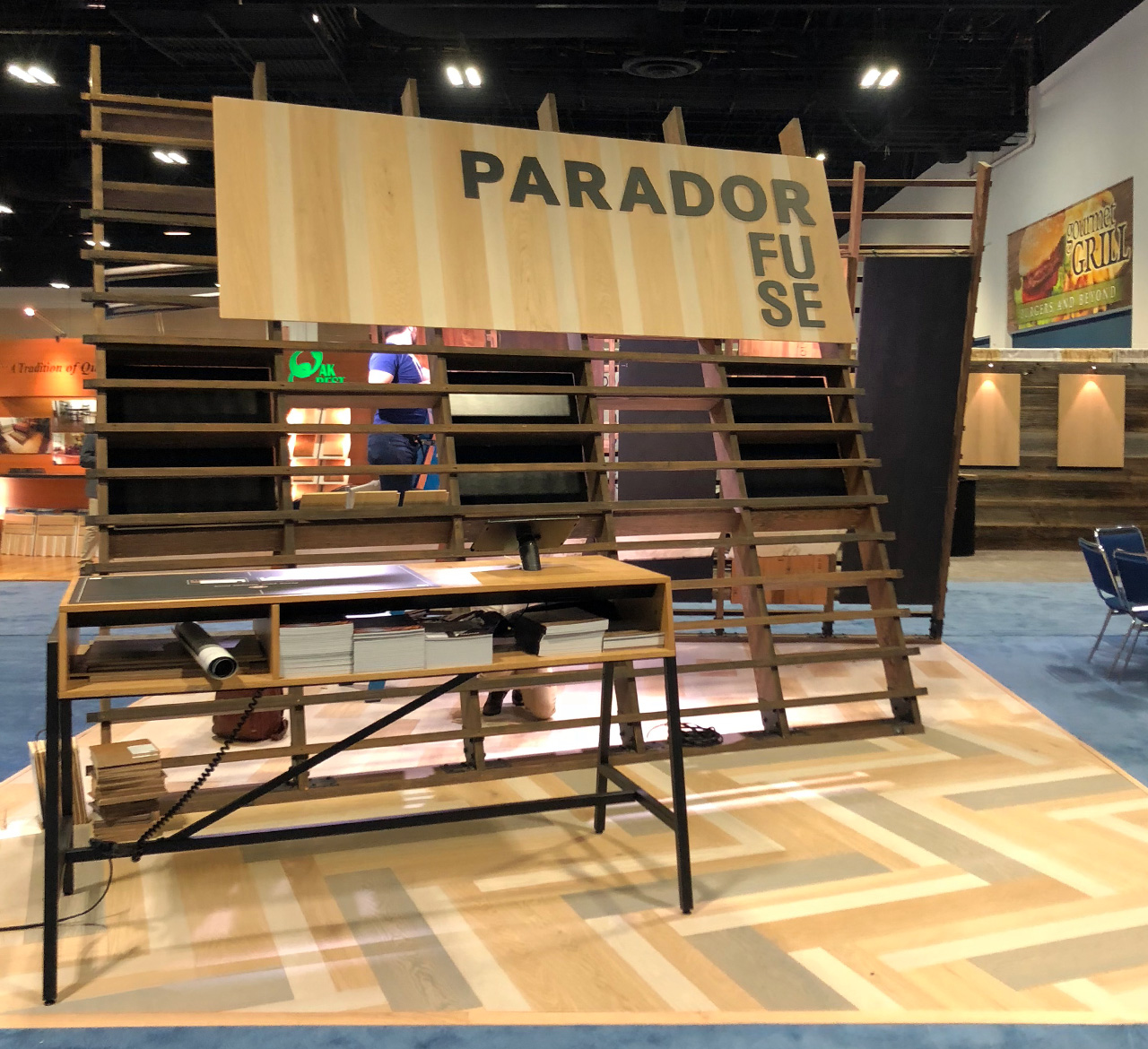 We were showcasing the newest products from Fuse Flooring and Parador at the Expo, including Open Frameworks by Hadi Teherani. We used a special desk that could read the RFID codes from our samples and provide instant on-screen renderings. New markets were also a focus of our time at NWFA, as we had many productive conversations with potential retail partners.
If you have any outstanding questions for us, from what we do to how we sell our products, please contact us or visit our Toronto retail store.