Misfit by Batay-Csorba Architects
In their exhibit Misfit, on view at Relative Space for the DesignTO Festival, Batay-Csorba Architects challenged our preconceptions about concrete, making an aesthetic argument for the venerable material's flexibility and aliveness while introducing the great potential of advanced production techniques to create previously unimagined design possibilities.
In Conversation with Tiffany Pratt
The stylist, designer and HGTV host discussed her design philosophy, path to success, and dove deeper into some of her notable projects during an exclusive talk at Relative Space. Take some of Tiffany's ideas home with you in her book This Can Be Beautiful.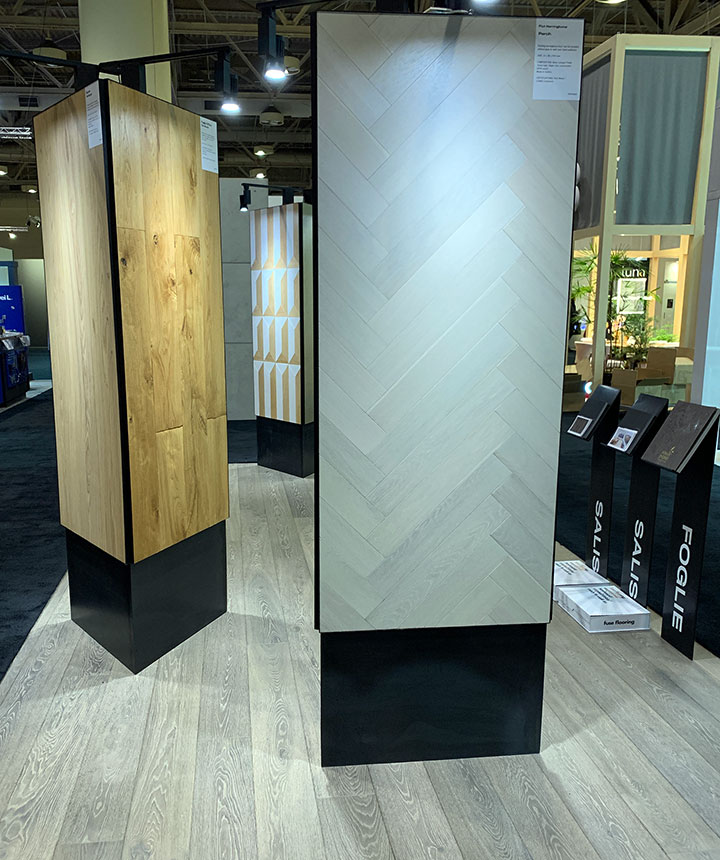 IDS Showcase
We were proud to highlight three of our best-selling collections at this year's Interior Design Show: Our versatile European-made Flyt planks can be combined in countless ways; the impactful Sumo collection features our widest and most customizable boards; and a striking limited-edition combo of wood and marble from Matita was the star of the Relative Space booth.