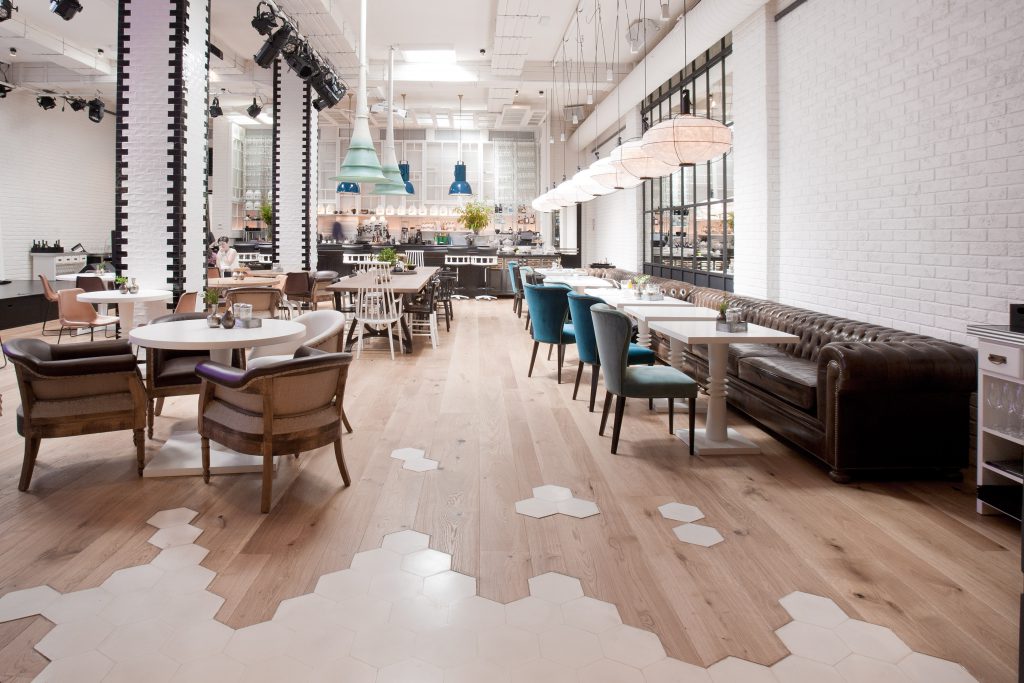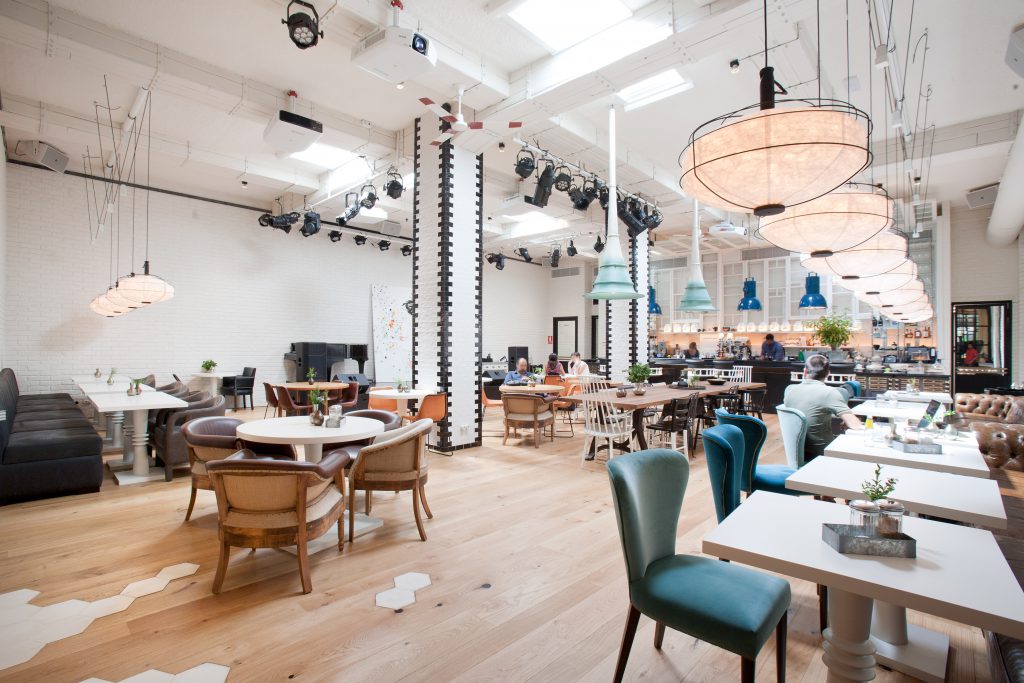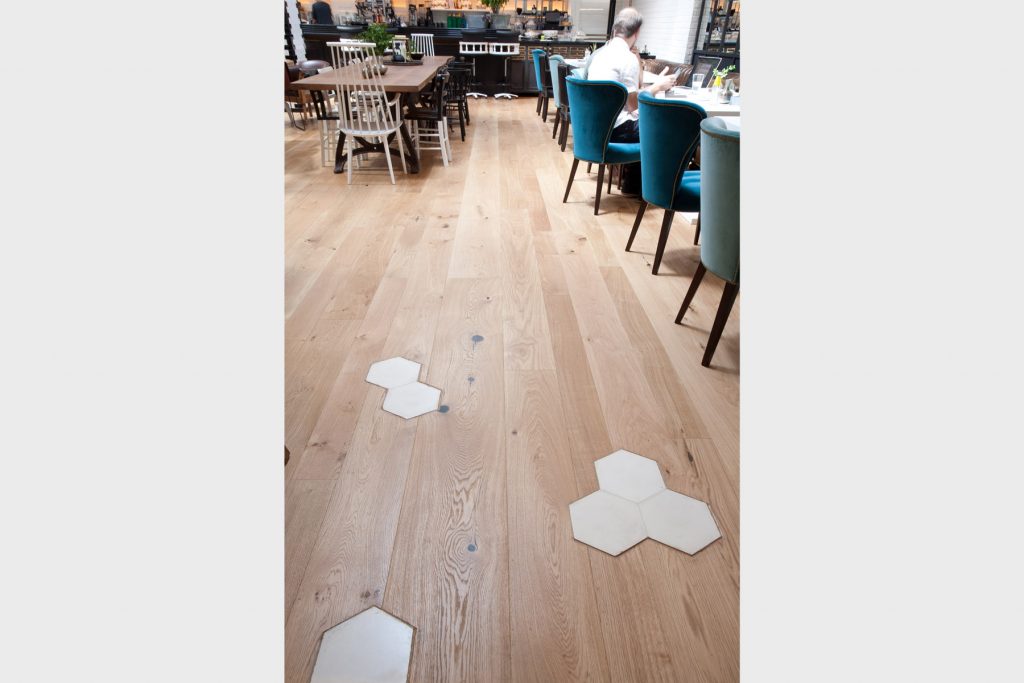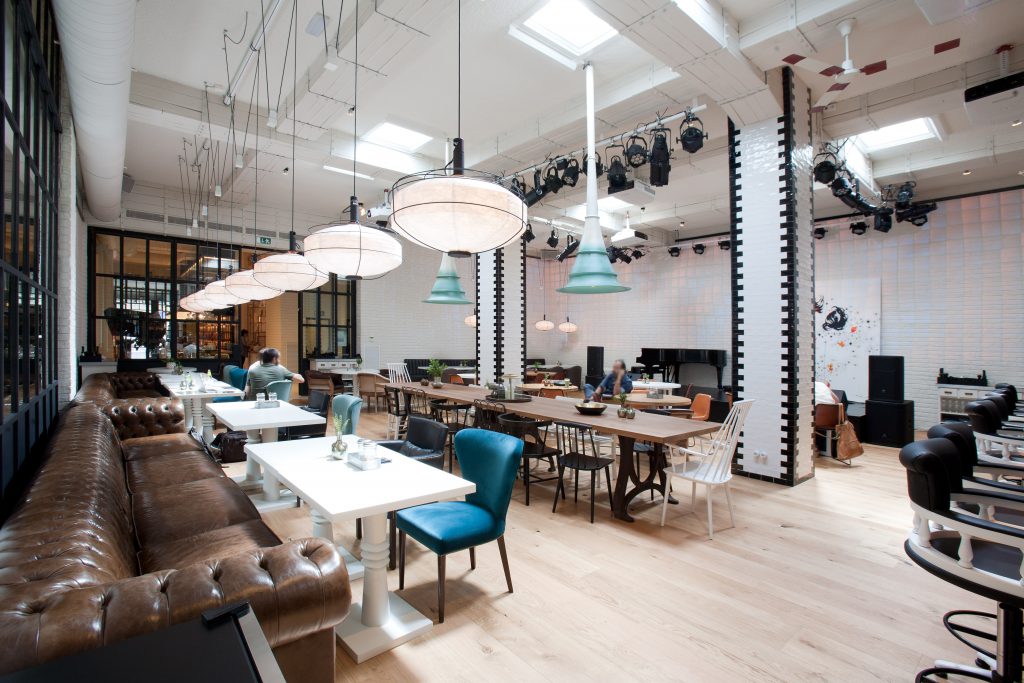 Artte
Barcelona, Spain
A light and playful atmosphere was created at this Barcelona restaurant through a harmonious combination of oak and tile. Wood from the Energía Natural collection was stained and bleached to soften its yellow tone and create a subtle, graphic visual.
Product: Decolorado Blanco Envejecido by Energia Natural
Project Details
Location
Barcelona, Spain
Installation Type
Restaurant
Installation Size
1,000+ sq ft
Product Info
Collection Name
Energía Natural
Finish
Commercial urethane
Top Layer
Wide plank, stained white oak
Install
Wood integrated with tile, glued down over subfloor.
Dimensions
Length: 2200 mm

Width: 210 mm
Height: 15 mm
Features
Artisan stains and textures
No short boards
Full selection of made-to-order accessories