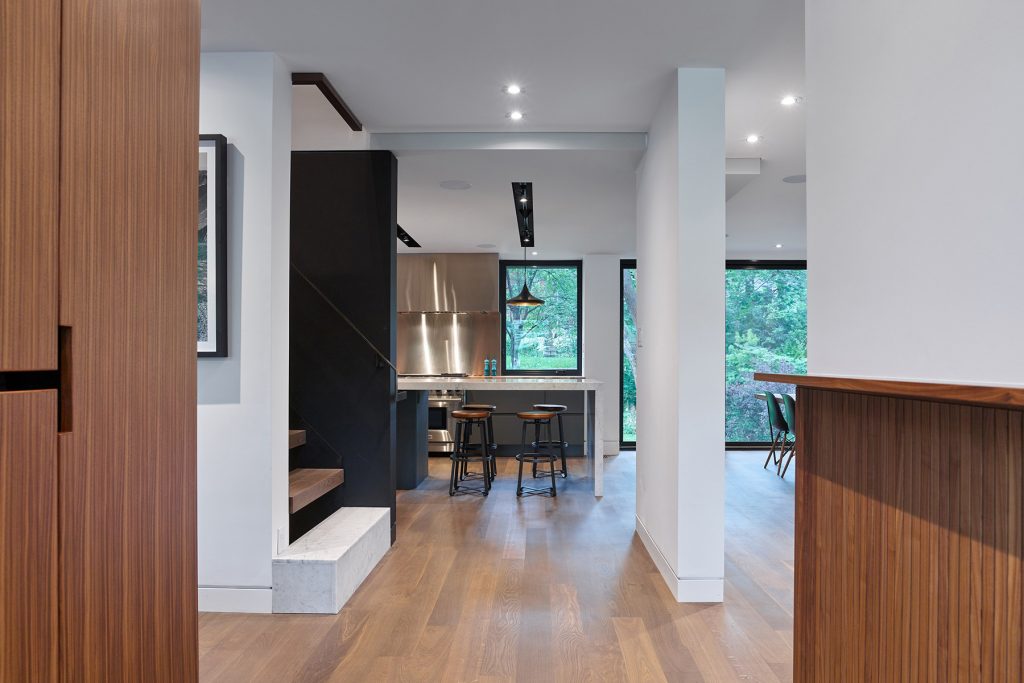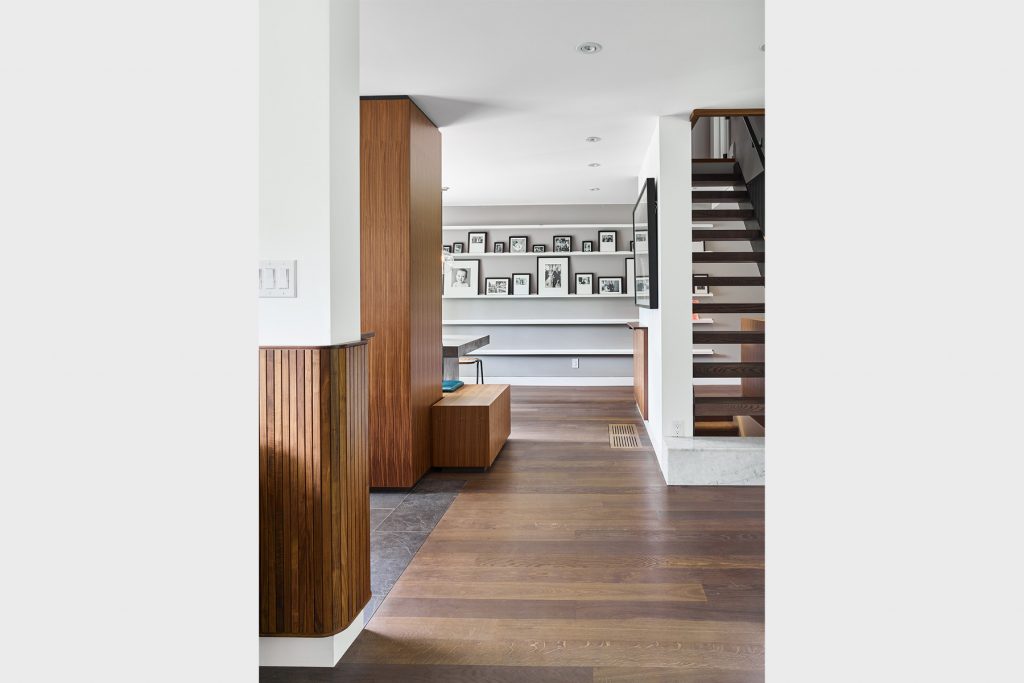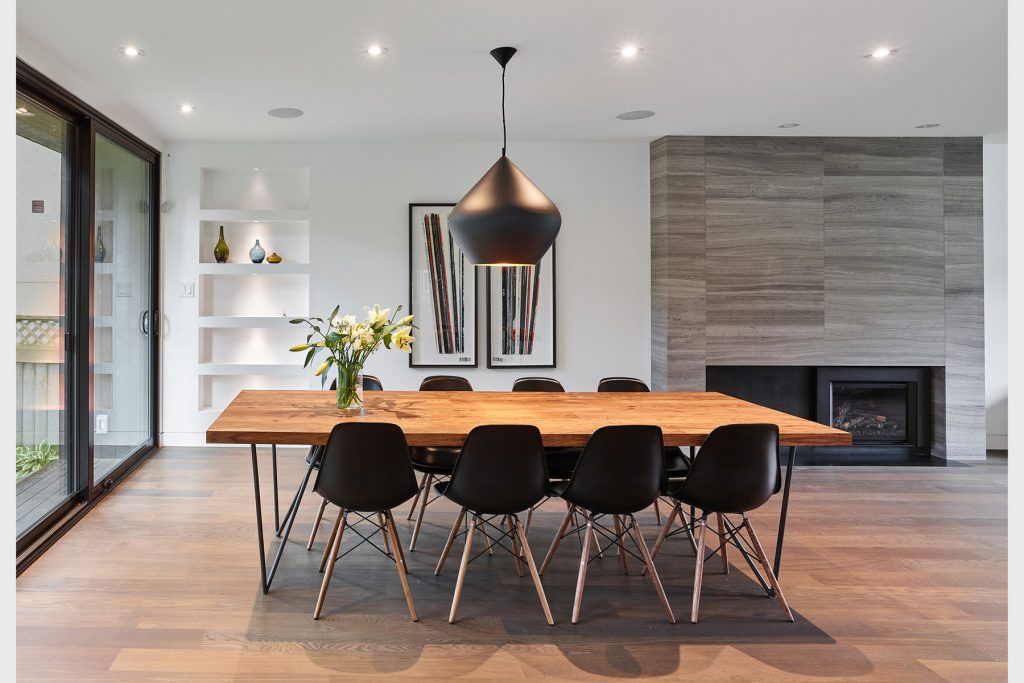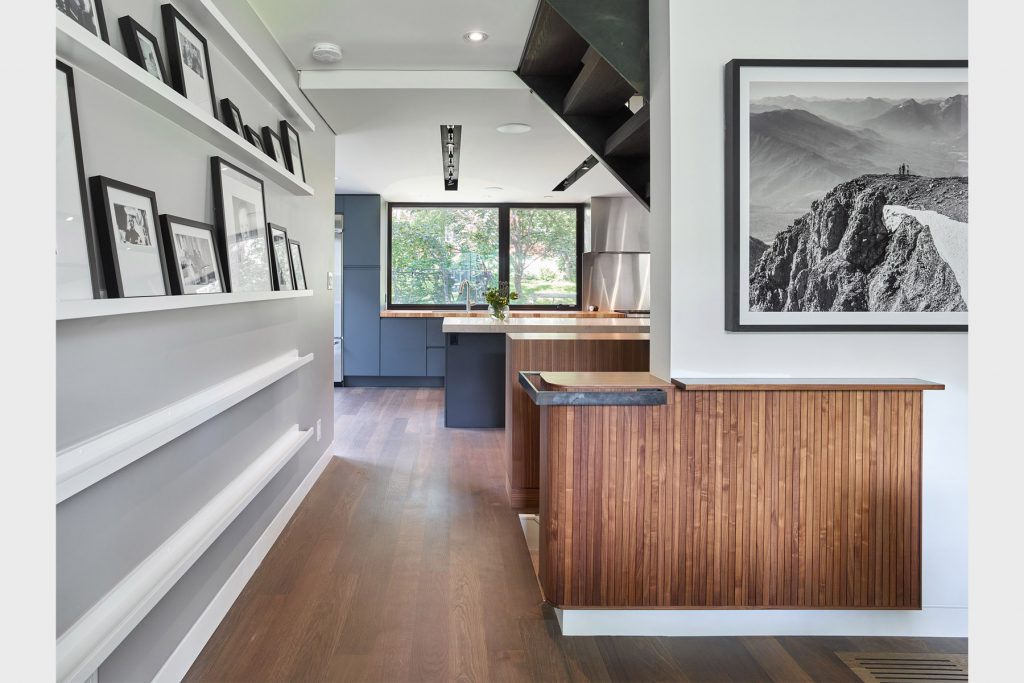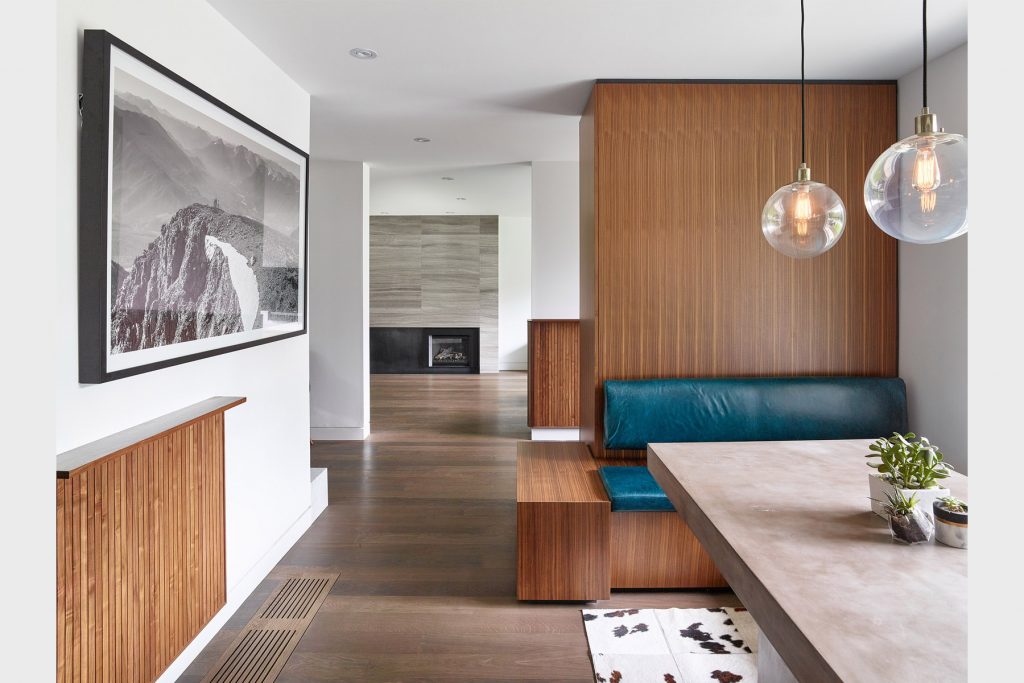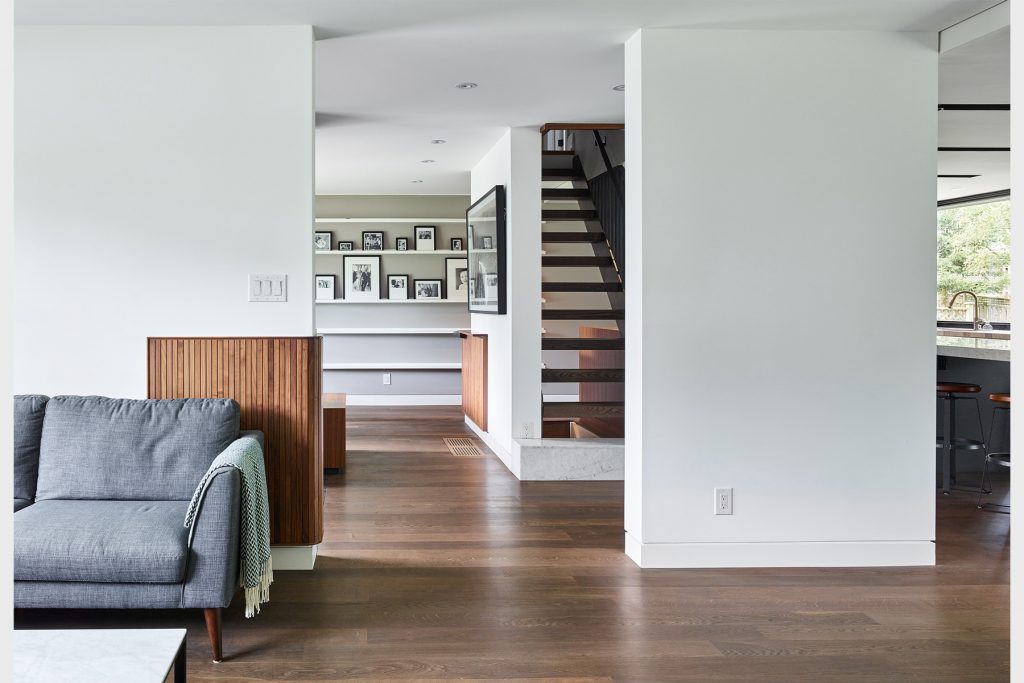 Bright, Modern Toronto Home
Toronto, Ontario, Canada
A 1950s Toronto home has been renovated to create a luminous space with dark smoked, white oiled Sumo planks that flow through the ground floor's open rooms. The oil finish spans a wide colour range and unites the details that define each room without feeling busy, and the woodwork of the paneled walnut guards brings warmth to the room in harmony with the floor.
Design: Barbora Vokac Taylor Architect
Photos: Scott Norsworthy
Project Details
Location
Toronto, Ontario, Canada
Installation Type
Straight run, glue down over subfloor.
Installation Size
1,000+ sq ft
Product Info
Collection Name
Sumo
Finish
Oil
Top Layer
Smoked White OAk
Install
Direct gluedown over subfloor
Dimensions
Length: 1080 mm

Width: 130 mm
Height: 11 mm
Features
Natural wood texture surface
Three layer construction
Highly customizable
Thick wear layer
No short boards