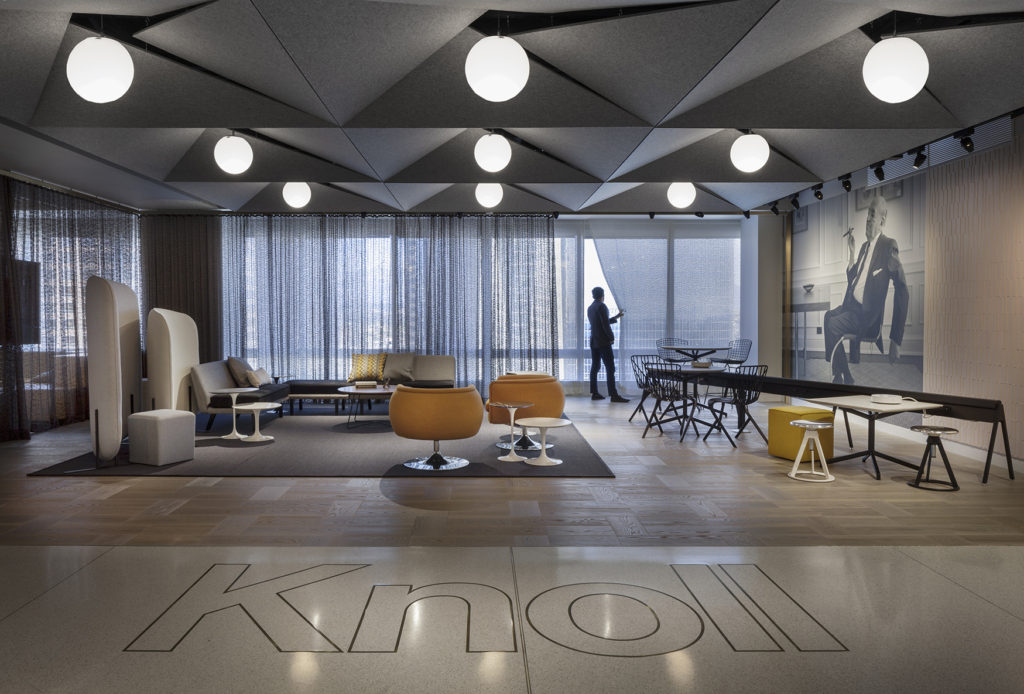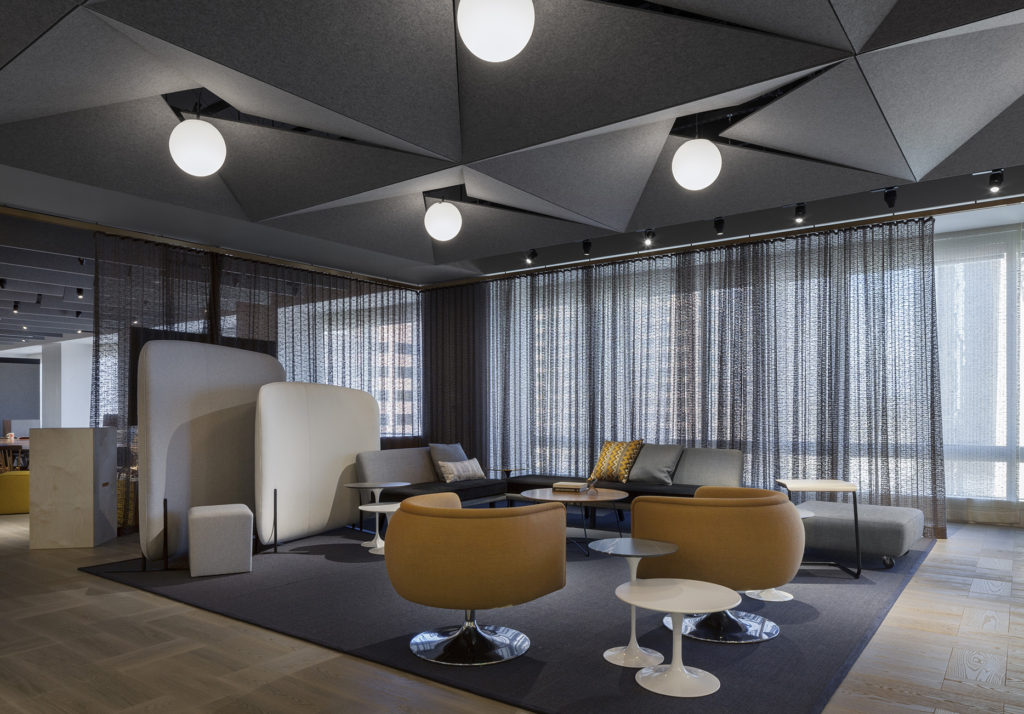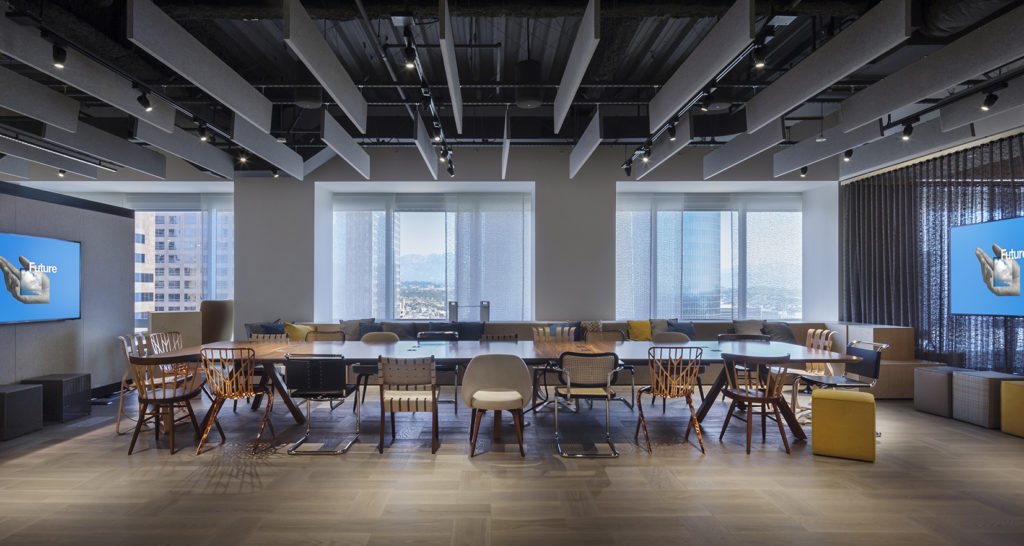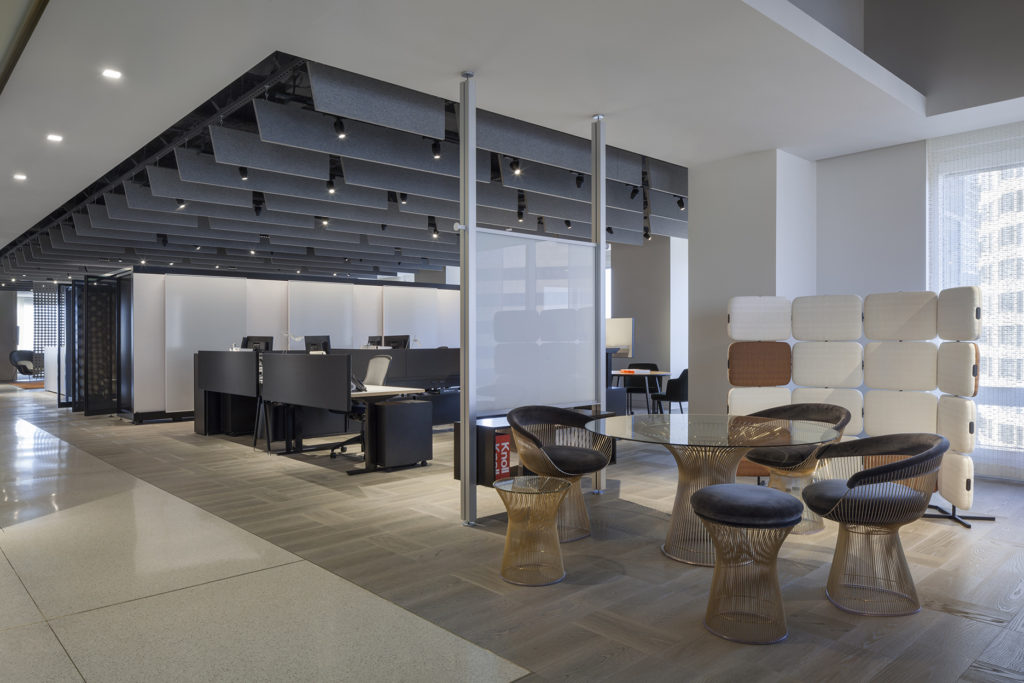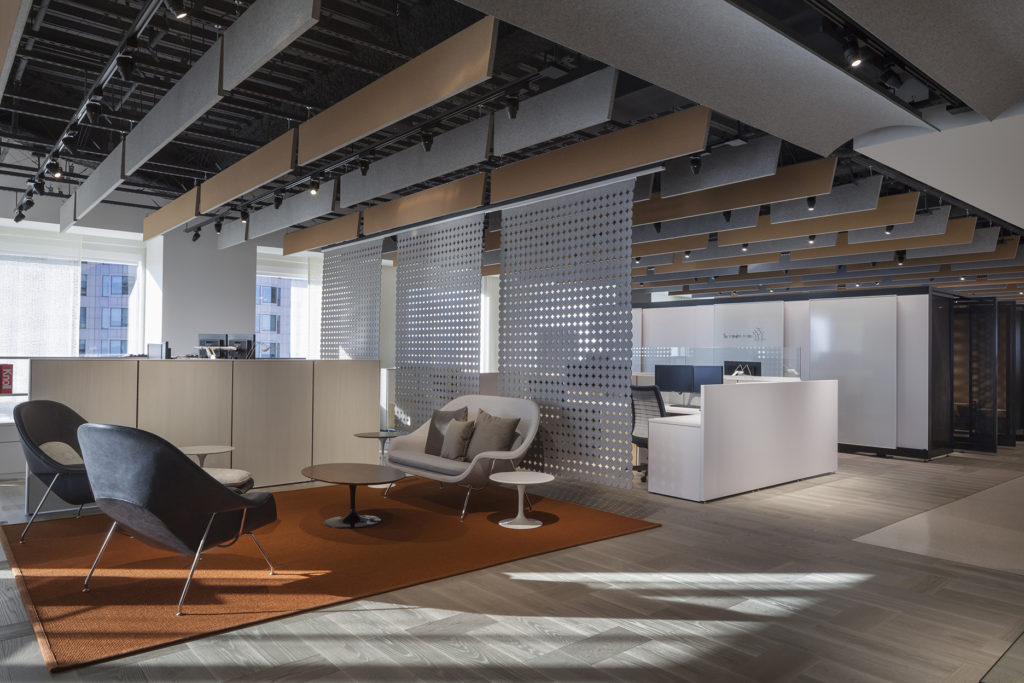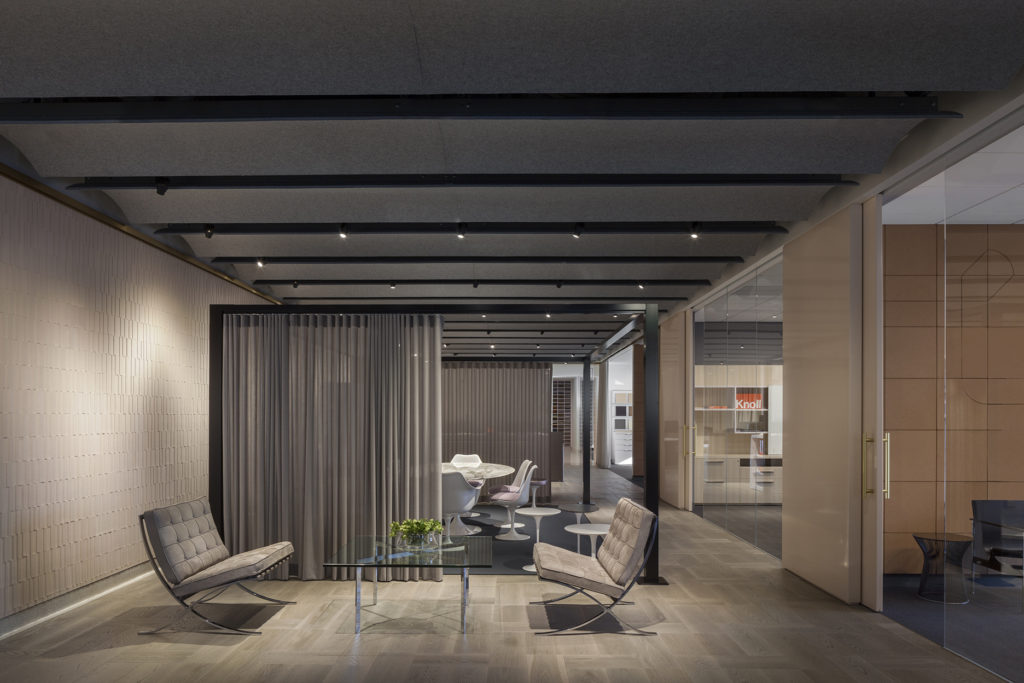 Knoll LA Offices
Los Angeles
The modern minimalism of Knoll's Los Angeles open concept office gives space to appreciate the stunning 29th floor panoramic views of downtown Los Angeles. We were honoured to provide flooring from Energía Natural, a collection by MH Parquets designed by Joan Lao, for this LEED Gold project. The product is Patina in the domino pattern — a clever application that turns the wood grain against the direction of natural light to highlight the texture of the grain.
Product: Patina Envejecido (Domino) by Energia Natural
Project Details
Location
Los Angeles
Installation Type
Domino pattern wood floor, direct glue-down over subfloor.
Installation Size
3,000+ sq ft
Product Info
Collection Name
Energía Natural
Finish
Comercial urethane
Top Layer
White oak, treated and stained.
Install
Direct gluedown over subfloor
Features
Artisan stains and textures
No short boards
Full selection of made-to-order accessories