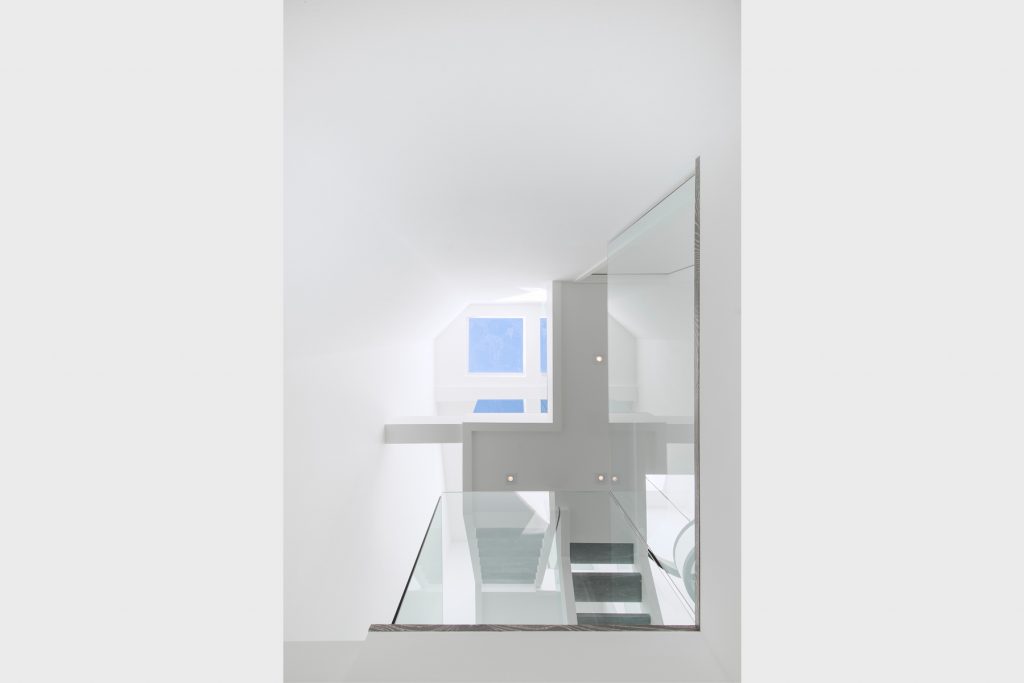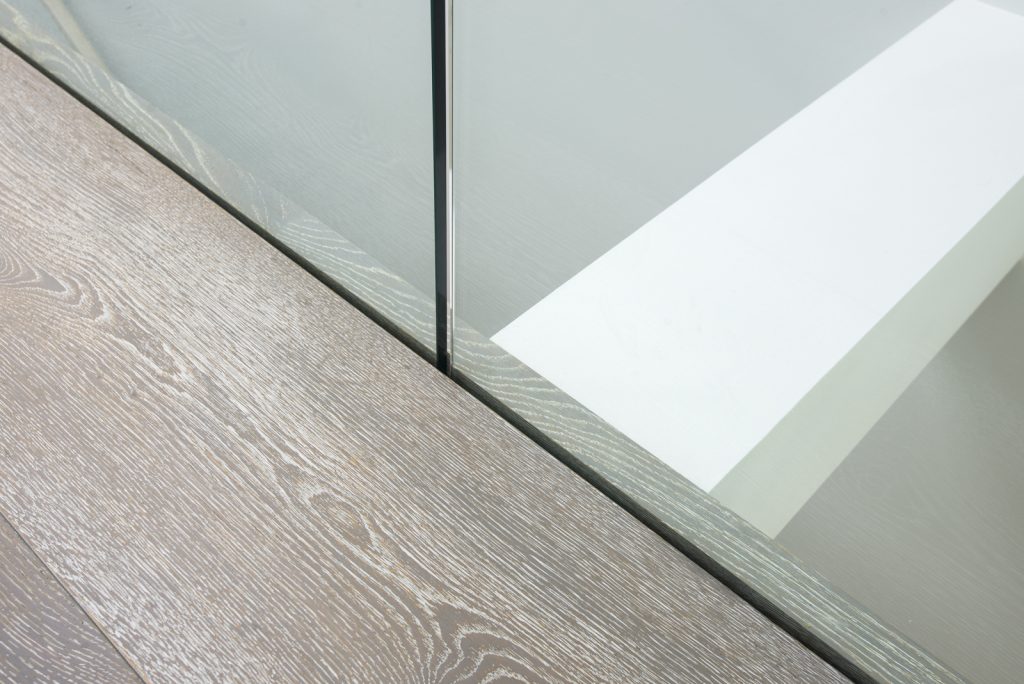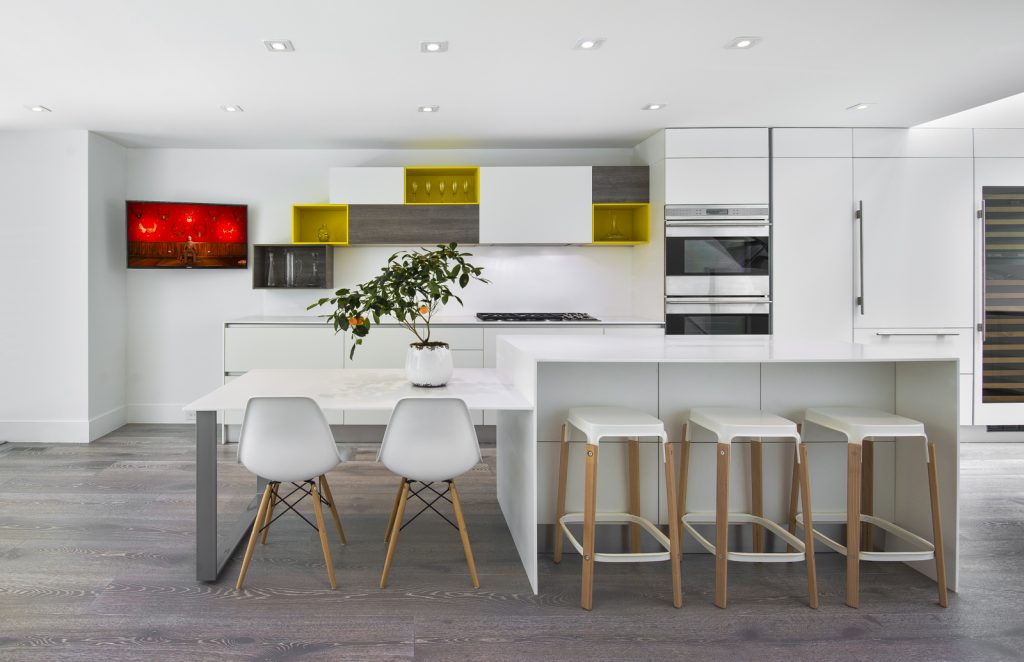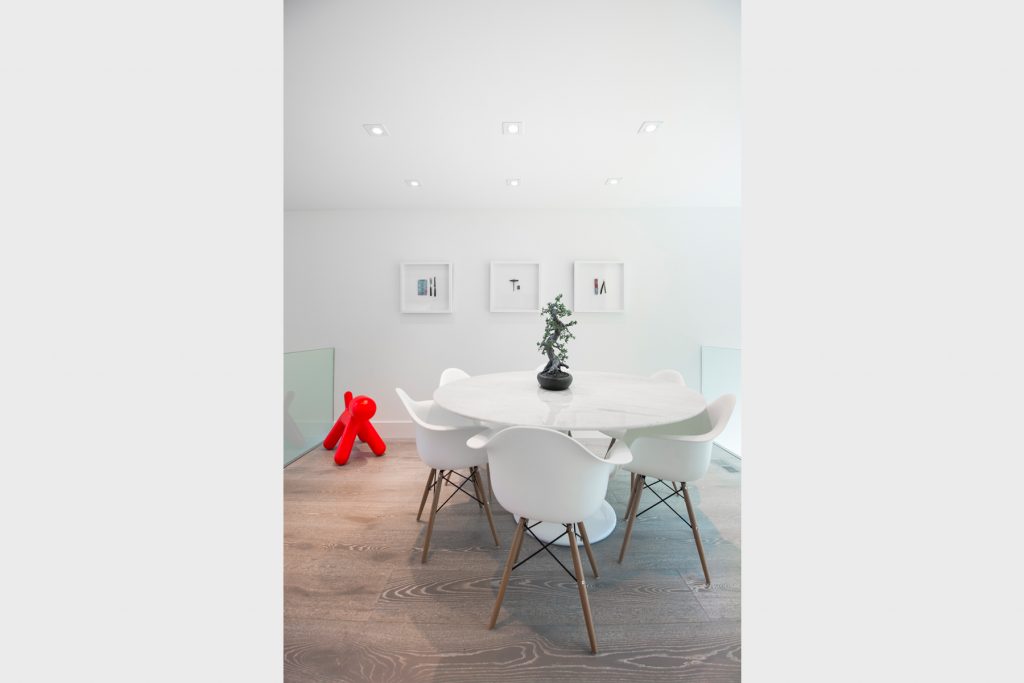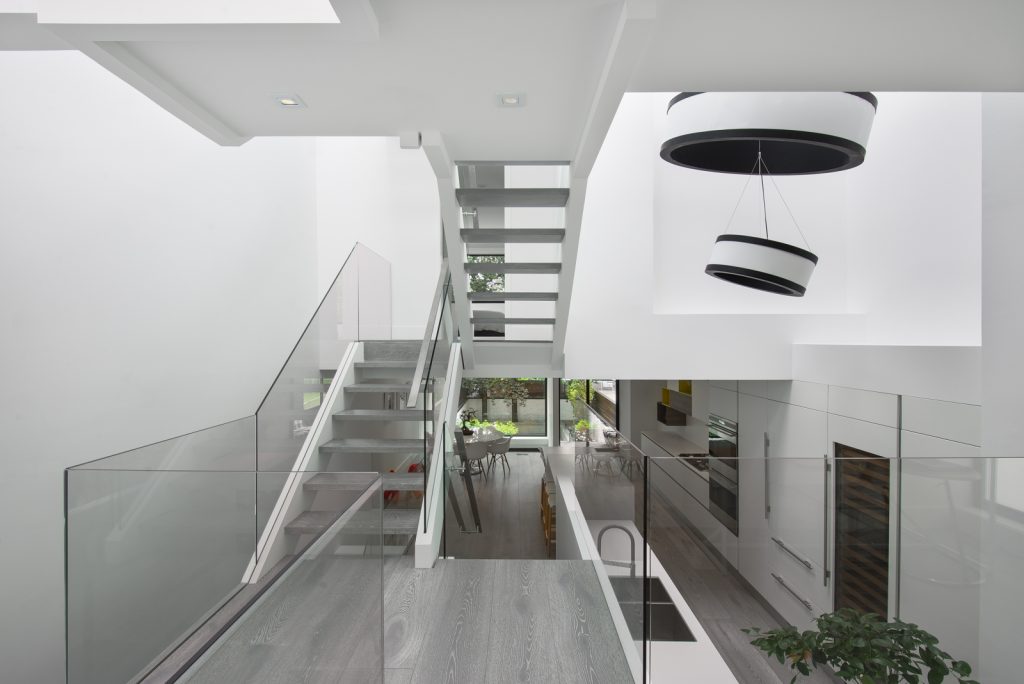 Open Concept Split-Level Home
Toronto, Ontario, Canada
This residence, a 70s building brought into the world of modern design, does so many things right. The emphasis on the height of the space, while avoiding barriers to light, makes the mostly-white architecture details shine. Our contribution to the project, a custom coloured, 290mm / 11.5″ wide, dark smoked, but white-washed Italian white oak. The veering-off-grey colour is soft with some warmth, creating a palette to pick up the other pops of colour. Cerusing on the planks makes the grain bolder, further emphasizing the scale of them.
Product: Custom wide-plank by Sumo
Photos by: Revelateur Studio
Project Details
Location
Toronto, Ontario, Canada
Installation Type
Extra wide plank, glued down over concrete.
Installation Size
1,000+ sq ft
Product Info
Collection Name
Sumo
Finish
Matte lacquer
Top Layer
290mm / 11.5" wide European white oak
Install
Direct gluedown over concrete
Dimensions
Length: 1800 - 2500 mm

Width: 290 mm
Height: 21 mm
Features
Natural wood texture surface
Three layer construction
Highly customizable
Thick wear layer
No short boards