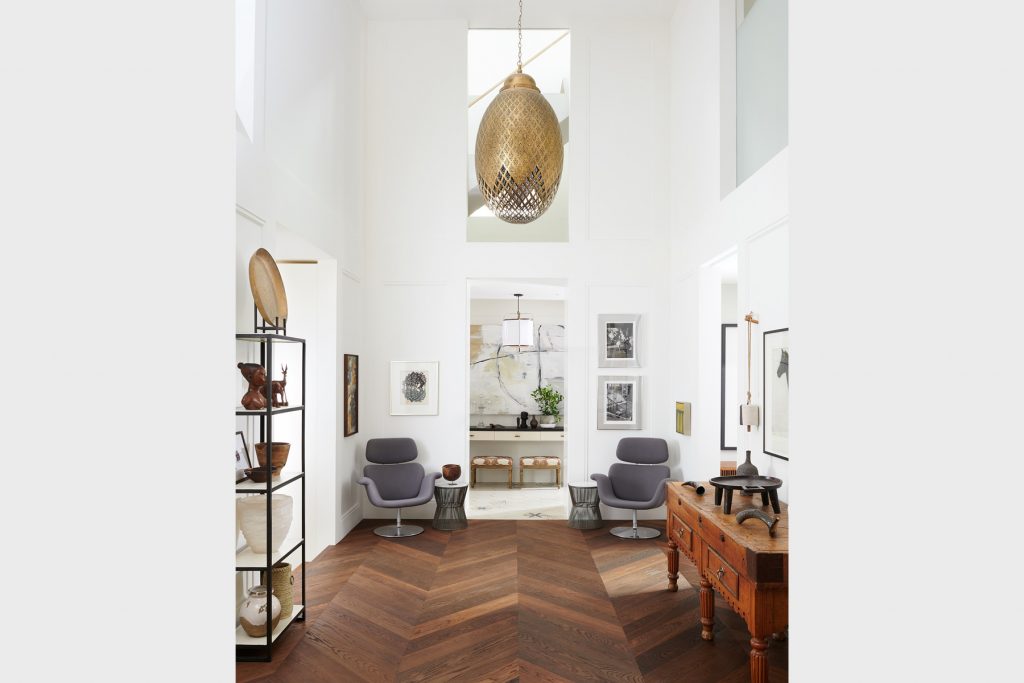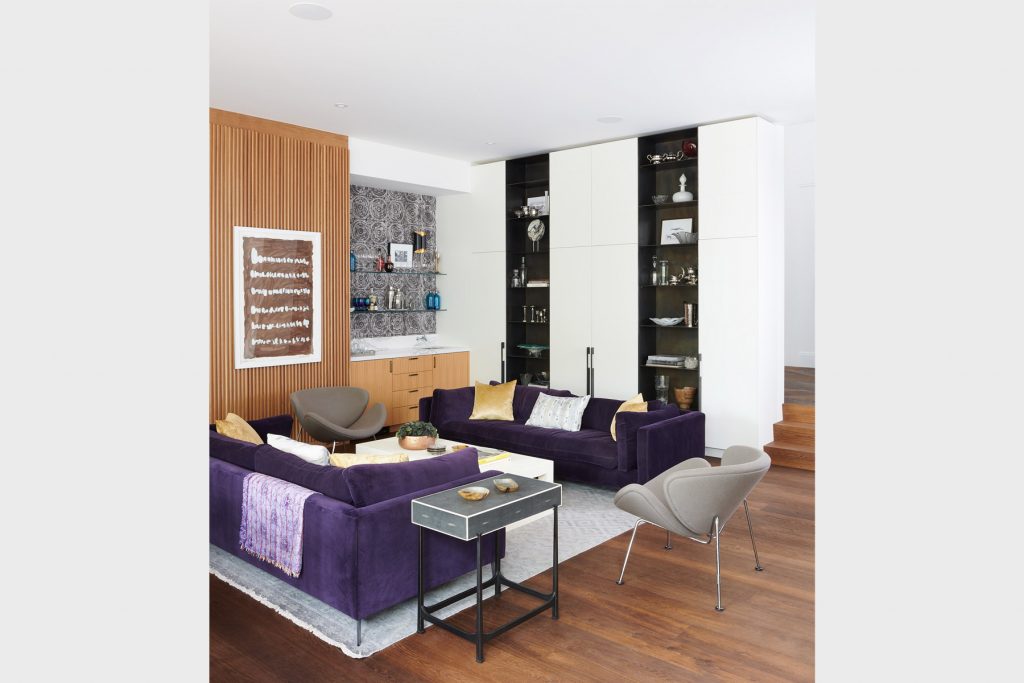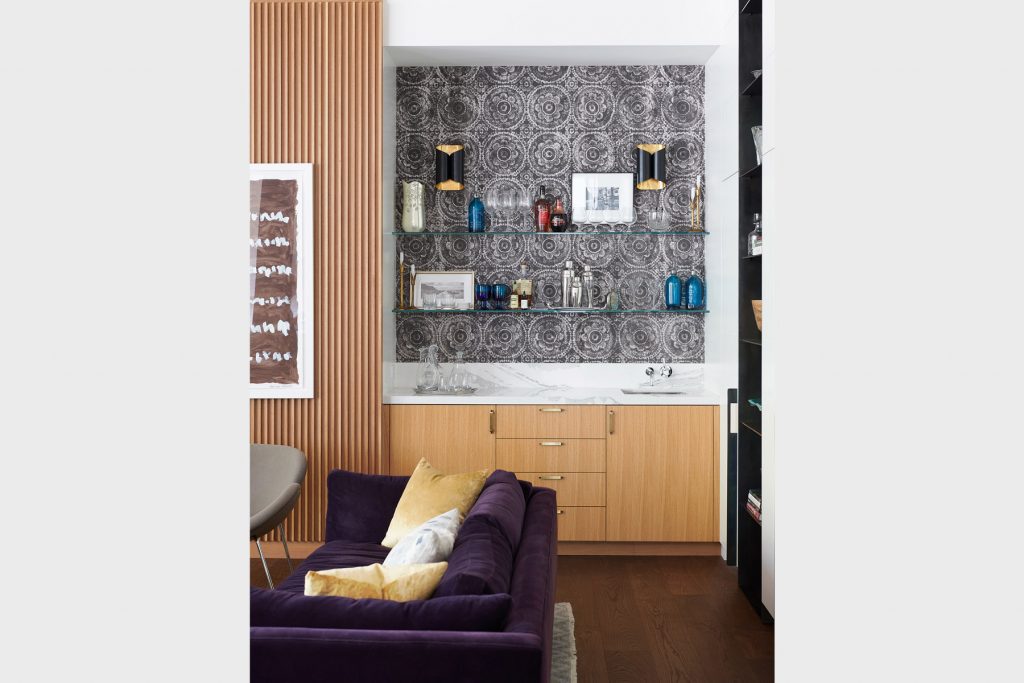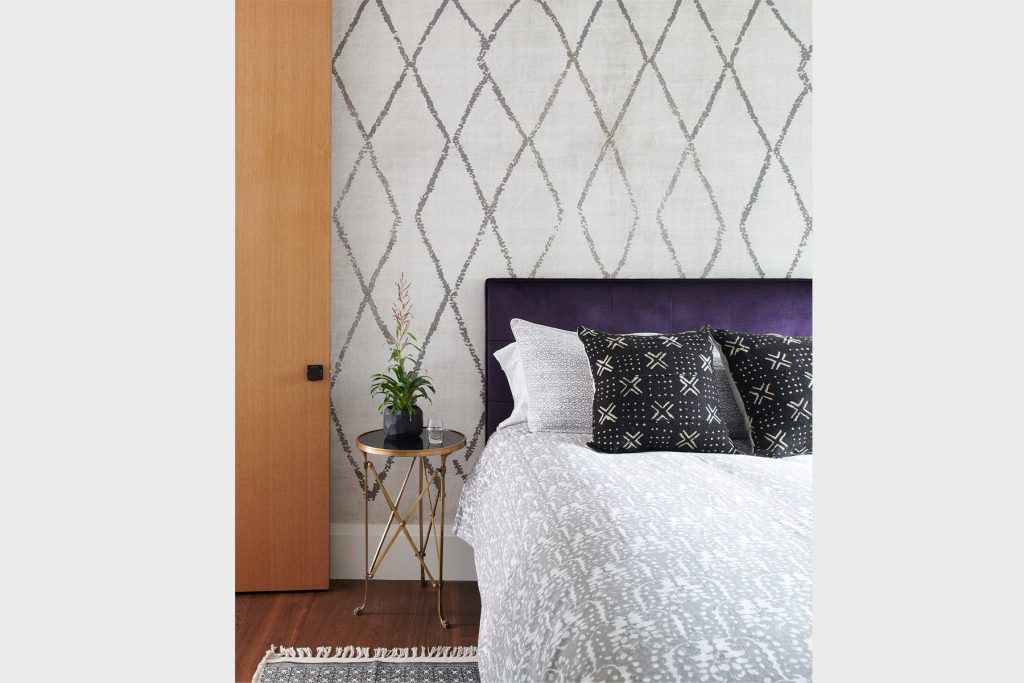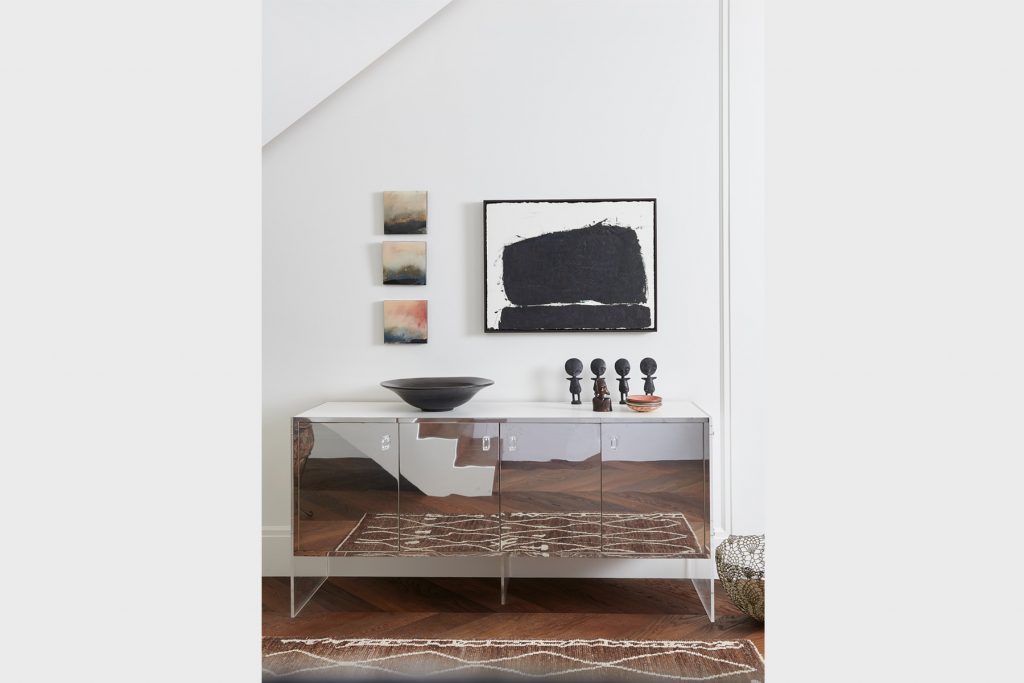 Russell Hill Home
Toronto, Ontario, Canada
Vibrant decor elements like Moroccan rugs, patterned wallpapers, antiques, feature lights, and rich purple fabric are complemented by the warm brown tones of our Sumo flooring, installed as both a plank and chevron. The chevron becomes part of the pattern story of the house while creating a sense of direction across the length and width of the great room.
Product: Masaji by Sumo
Design by Lisa Lev Design
Photos by Alex Lukey
Project Details
Location
Toronto, Ontario, Canada
Installation Type
Chevron and planks, glued down
Installation Size
1,000+ sq ft
Product Info
Collection Name
Sumo
Finish
Smoked oak with a brown Rubio Monocoat finish.
Top Layer
Smoked white oak
Install
Direct gluedown over subfloor
Dimensions
Length: 2010 mm

Width: 164 mm
Height: 15 mm
Features
Natural wood texture surface
Three layer construction
Highly customizable
Thick wear layer
No short boards